Da quando abbiamo iniziato a pensare all'arredo per la nostra nuova casa ho pensato che non avrei assolutamente potuto fare a meno di una potrona grande e morbida dove accoccolami per leggere, navigare e fare i miei pisolini.
Since we have started to look for home furnishing I've realized that I need a soft and big chair, to read, surf and have a sleep.
Ho selezionato, me per me e per voi, una serie di poltrone, sulla quale mi accoccolerei come un gatto molto volentieri. L'unico incoveniente?! Tranne che per la versione di Ikea, i prezzi. Per una poltrona di questo tipo si parla di cifre a partire dai 2000 euro, che salgono in base al tessuto scelto per il rivestimento.
I've selected some design pieces, where I would stay as a sleepy cat. The only problem?! The price (excluding Ikea's one). They start from about 2K euro, basing on kind of fabric.
Ma non disperate, esistono anche dei siti dove vendono delle repliche molto ben fatte e a prezzi più abbordabili. So che questo non è "etico" ma mi chiedo se lo sia rendere in avvicinabili alle persone "normali" dei pezzi di design. E voi, comprereste un pezzo di design replicato? Io per il momento mi limito a sognare una Egg Chair verde mela, che prima o poi spero diventi parte del mio mobilio, anche se le zampette di Artù mi fanno pensare che potrebbe non essere un buon investimento.
But, don't worry: it is possible to buy online replica, quite similar and cheaper. I know that this is not "ethic", but maybe forbid normal people buy nice design because of the price isn't ethic too. You would buy a replica design item or not? By now I'm thinking about a green apple Egg Chair, but looking to Artù's paws I think it could be a very bad idea.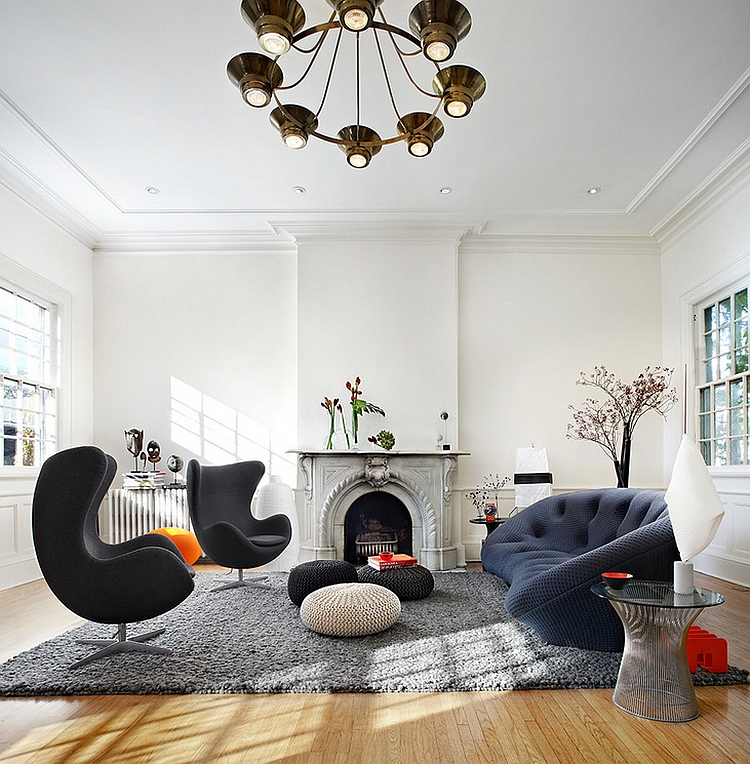 Fritz Hansen - Egg Chair - 4000/10000 euro
B&B _ UP5 e UP6 - 3500/5000 euro
Fritz Hansen - Ro 2300/3000 euro



B&B Italia - Grande Papilio - 2000/2500 euro


Vitra _ Repos - 3000/6000 euro


Ikea _ Stockholm - 350 euro
NB TUTTI I PREZZI SONO STATI RICAVATI DA UNA PERSONALE RICERCA ONLINE, NON DA UN LISTINO UFFICIALE, QUINDI SONO STATI INSERITI A PURO SCOPO INDICATIVO. CONTATTATE UN RIVENDITORE PER AVERE IL PREZZO CORRETTO.
PS. ALL THE PRICES ARE NOT OFFICIAL, SO PLEASE ASK A STORE TO HAVE THE RIGHT AND FINAL QUOTATION.