Per tutte le donne, fashioniste e non, ormai il denim è qualcosa a cui non è possibile rinunciare.
Al di là del solito pantalone, questa è la stagione degli abiti. Ma cosa scegliere, e dove comprare? Vi do qualche dritta sugli shop online.
For each woman, also whom does not love fashion. denim is something ordinary. More than denim pants this season "must have"is denim dress.
Nella mia wishlist c'era questo abitino, ma proprio oggi mi sono accorta che nella mia taglia non è più disponibile purtroppo. Mi piace il taglio dritto e semplice, accostati alla spalla costruita.
In my wishlist there was this dress, but it's not available in my size anymore. I like the minimal style and the bold shoulders.
Su
Saks Fifth Avenue
trovate proposte in tutte le fasce prezzo, e se vi iscrivete alla newsletter puntualmente arriveranno proposte e sconti dedicati.
On
Saks Fifth Avenu
e you can find a lot of proposal in any price range, and you could have more discounts subscribing the newsletter.
Mi piace anche questo chemisier di Micheal Kors, per un daywear più sportivo.
I like also this chemisier by Micheal Kors, it has a daywear sporty twist.
Michael Kors
Adorabile anche questo modello di Valentino, con ruches bon ton, per essere casual ma chic allo stesso tempo.
This Valentino dress have a bon ton alloure, casual and chic at the same time.
Per una gita al mare o per le giovanissime davvero carino questo modello di Jeans Tattoo acquistabile su yoox.com. Io ne avevo uno simile di pimkie, l'ho regalato parecchio tempo fa!
For a day by the sea or for the teenagers is so cute this dress from Jeans Tattoo, that you find on yoox.com. I had one so similar from Pimkie, but i gave it away a lot of time ago.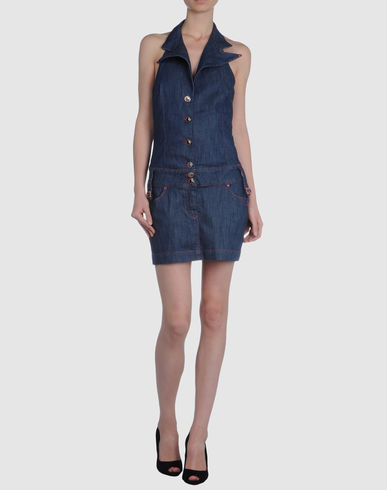 Jeans Tattoo