Ebbene sì, nella mia vita, e nella mia casa, c'è una novità: un gatto, che ha preso il nome di Giulio. Lo abbiamo trovato lunedì scorso di ritorno dal supermercato, miagolava e seguiva le persone cercando di infilarsi nei portoni. Lo abbiamo portato in casa, coccolato e sfamato. Per certi atteggiamenti sembra un gattino domestico (è affettuoso anche se un pochino diffidente), per altri un randagino (avido di pappa e con una vecchia frattura non curata) che ha avuto contatti umani.
#giuliothecat

Certo è che ora l'ho adottato e registrato all'anagrafe felina, e rimarrà con noi. Per questo motivo ho cercato di creare per lui un ambiente consono, con una lettiera chiusa, ciotoline per le pappe e un tiragraffi (gigante a dire il vero) per fargli passare il tempo quando siamo fuori casa. Le ispirazioni sono molte, e si può vedere come uno spazio per gli animali possa essere curato.
Come vivono la casa e gli spazi i vostri pelosini?
It's a scoop: I hav a cat, named Giulio. We met him monday of last week trying to enter the doors of the street, scared and hungry, mewoing and following people on the street. We took him to home, and he will stay with us, as I registered him at the cat's list of our health district. So I'm trying to create a space for him, to pass his time in a funny way when we are at work.
There are a lot of inspiration available on the web, to create a nice cat's space.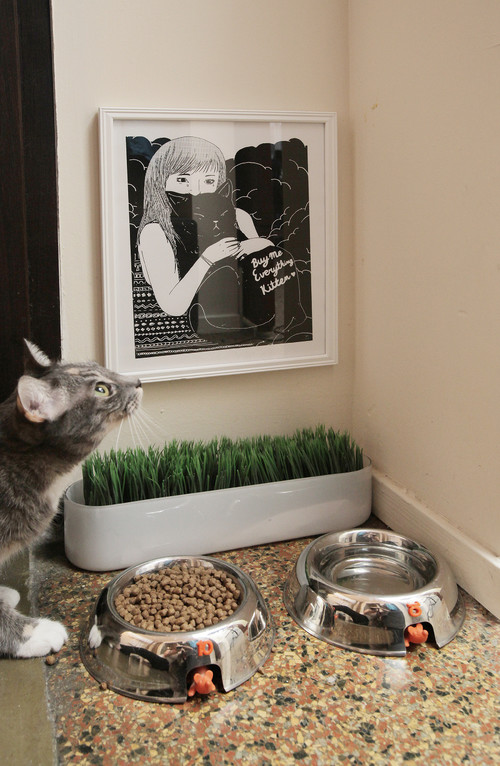 I gatti amano saltare e posizionarsi in punti elevati, da cui controllare il proprio territorio e sentirsi al sicuro.
Cats love to stay in the highest place of a room, in order to control all the space and feel safe.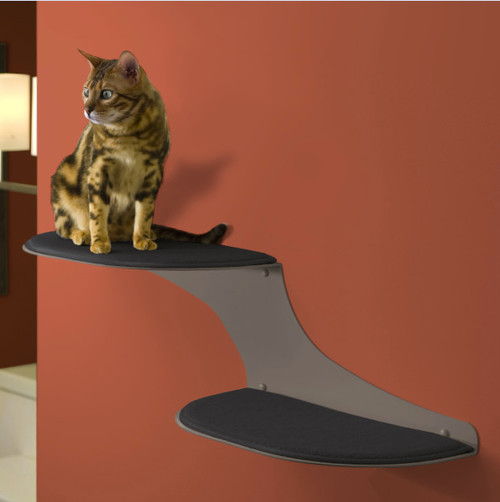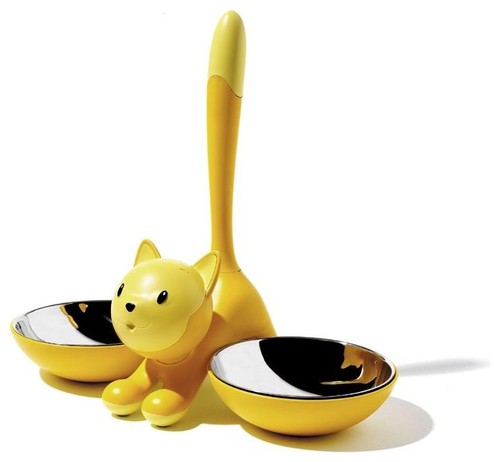 DIY vintage suitcase by Camille Styles