Ieri sera sono andata al cinema dopo il lavoro con un'amica. Basta una bella scarpa e anche il look più semplice acquista quel "nonsoche". E le scarpe di
12:61
erano proprio l'accessorio giusto per l'occasione. Sono uno dei miei acquisti per l'inverno, e ve ne avevo già parlato in
questo post
.
Yesterday I spend my time at cinema with a friend of mine. My look was so easy, but the shoes made it great. I love that kind of heels, and those are one of my seasonal purchases. I talked about the brand 12:61 in this old post.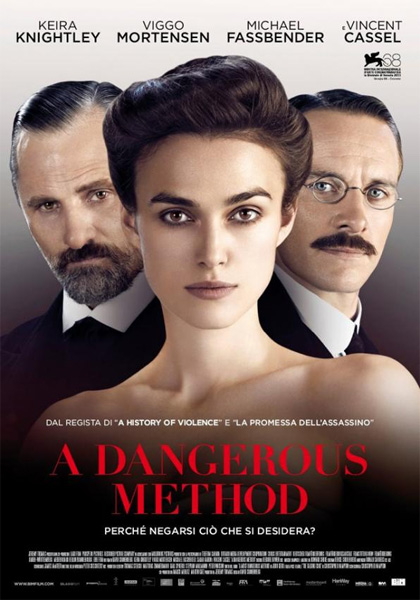 Abbiamo scelto "A dangerous method", film di
David Croneberg che indaga il rapporto tra Jung e la sua paziente e allieva
Sabina Spielrein, e allo stesso tempo quello tra lui e Freud. Devo dire che mi è piaciuta molto Kira Knightley nel ruolo di Sabina, davvero intenso. Per quanto riguarda la trama meglio conoscere, almeno a grandi linee, le teorie che stanno alla base della psicanalisi Freudiana, altrimenti risulta davvero difficile comprendere il film e i dialoghi interminabili tra i protagonisti.
We choose "A dangerous method" by David Croneberg. I like Kira Knightley in the role of Sabina Spielrein. You can find more info about the film here.